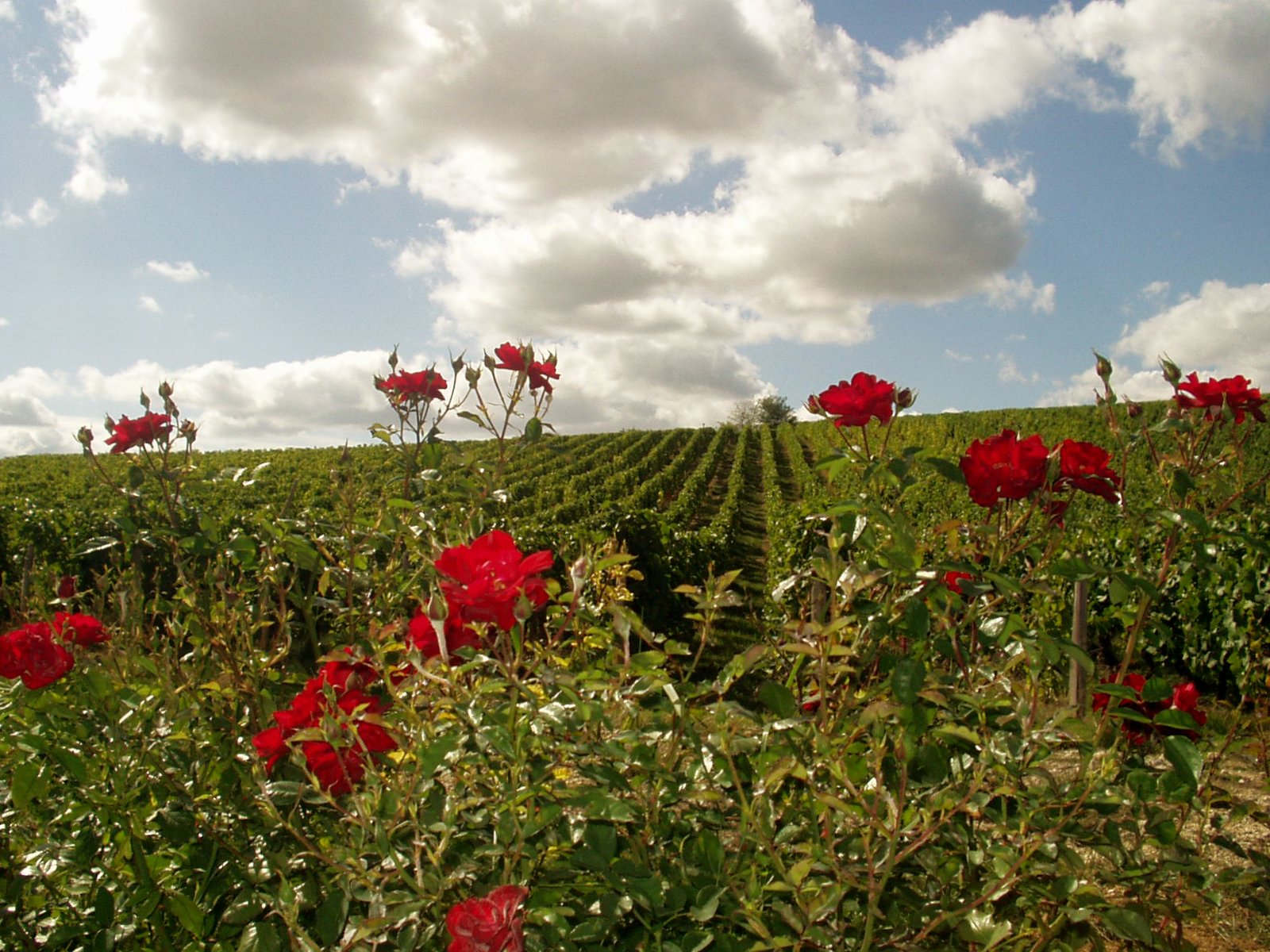 Wine Country is marked by its beautiful rolling rows of grapevines. At some vineyards, you may notice rows ending with colorful, blooming rose bushes.
According to tradition, rose bushes weren't planted for just aesthetics. Winemakers discovered over time that roses and grapevines were susceptible to the same diseases. Roses would become ill before the vines, so they served as an early warning system for infestations. If the rose bushes were under stress, winemakers would know to take necessary precautions to protect the vines from damage.
These days, due to advancements in the industry, vines are either resistant to diseases or treated ahead of time. However, rose bushes have remained as a reminder of the rich history of wine making.
Photo credit